Features in the spotlight.
The strikingly bold, all-new 5-seat Tucson SUV is for those who embrace futuristic luxury, tomorrow's technology and pushing beyond the ordinary. It signals the start of a new day, and a new attitude that's open to reinventing just about anything. Outside, it's fashioned to both stand out and be an extension of your lifestyle. Inside, its beautifully minimalistic dual cockpit serves as a premium-level experience that will set the standard today for the vehicles we'll want in the future.
Parametric dynamic exterior design.
The distinctive physical form of the all-new Tucson is a stunning expression of the Hyundai design philosophy. Crisp geometric angles, creases and edges provide a striking contrast with its sleek silhouette and powerful wedge lines. This stands out as the next generation of SUV, created specifically for future-forward drivers who fully embrace the merging of lifestyle and technology.

Open-space interior design.
The Tucson features a future-forward interior aesthetic that combines uncluttered frontal openness with high-tech luxury surfaces. Its dual cockpit layout is sleek and seamless, wide and spacious. And due to the supervision cluster and multimedia screen being both unobscured and digital, all interfaces are located comfortably and sensibly at eye level for an intelligently futuristic travelling experience.

Tomorrow's technology.
One look and it's immediately clear that innovation characterises every aspect of the all-new Tucson. It simply brims with applied examples of genius, originality and inspiration. You'll find the latest versions of the tech essentials you wouldn't live without, as well as clever, freshly realised ideas making their automotive debuts. Which of those new innovations will become the game-changing tech essentials you didn't know you needed, until now?
At the forefront of safety.
As you would expect of a vehicle designed to be on the technological cutting-edge, the all-new Tucson is fitted out with the latest Hyundai SmartSenseTM[H4] safety innovations. These include Blind-Spot View Monitor (BVM)[P6], Surround View Monitor (SVM)[P6] and Rear Parking Collision Avoidance Assist (PCA-R)[P6], which all use advanced radar and camera sensors to anticipate obstacles and potential accidents around you, to help keep you alert and as safe as possible on the road.
Range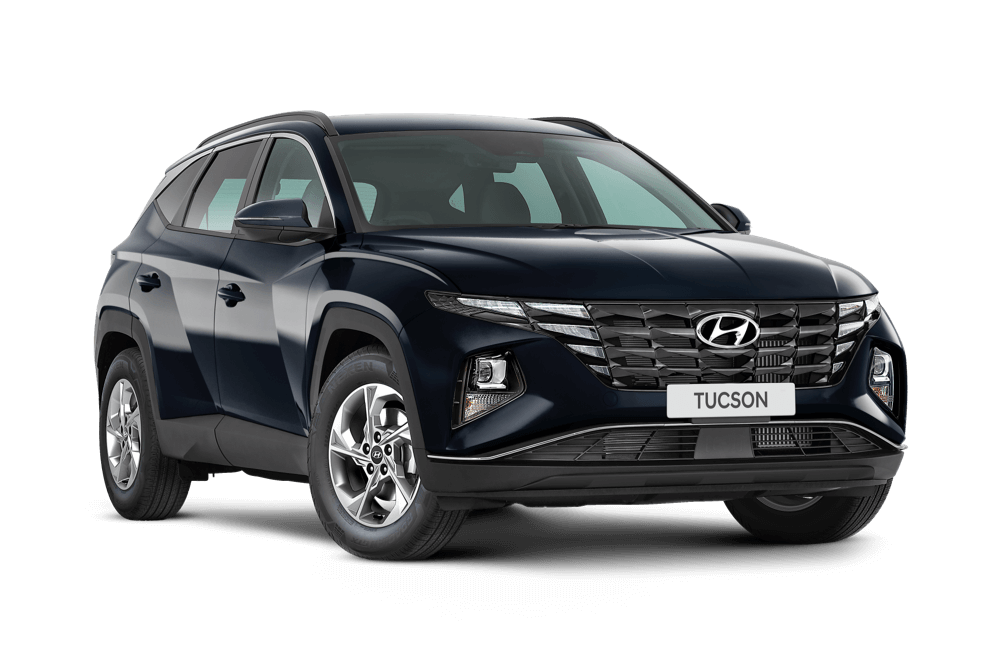 Tucson
Engine & transmission
2.0L Petrol MPi 6-Speed Automatic 2WD
Key Specifications
17" alloy wheels with full size spare
Leather appointed[P5] steering wheel & gear knob
Rear view camera with rear parking sensors
+Hyundai SmartSenseTM as standard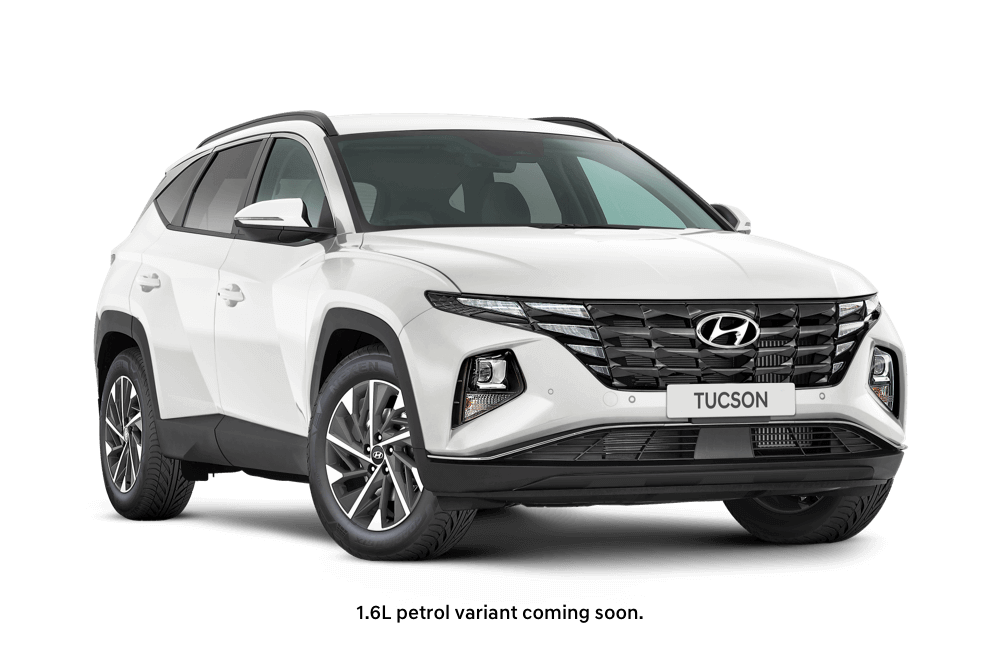 Elite
Engine & transmission
1.6L Petrol T-GDi 7-Speed DCT AWD
2.0L Petrol MPi 6-Speed Automatic 2WD
Key Specifications for Tucson plus:
18" alloy wheels with full size spare
Leather appointed[P5] steering wheel & seats
+Hyundai SmartSenseTM as standard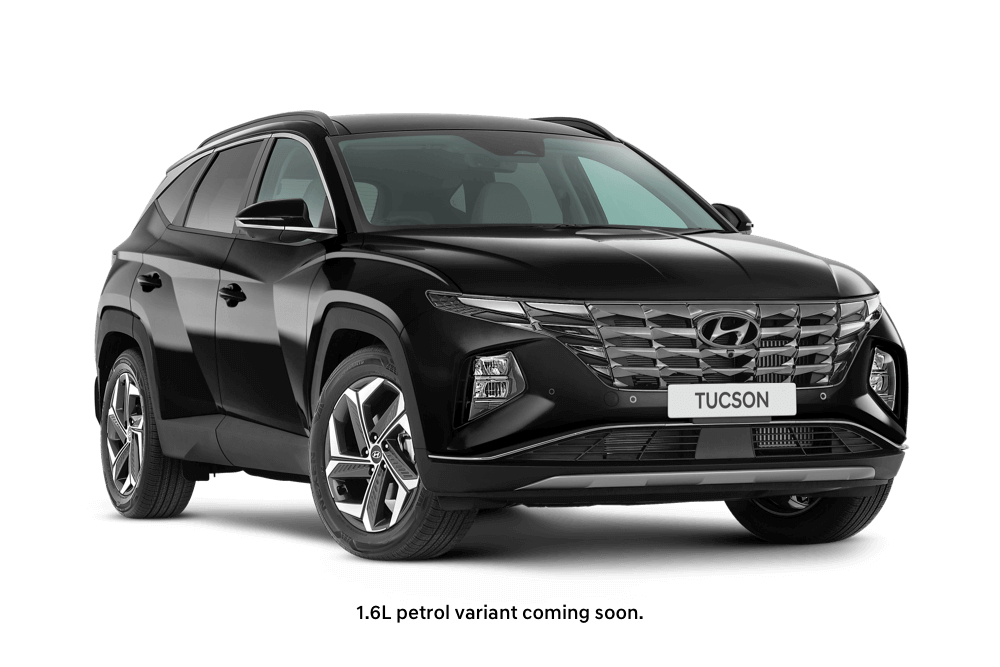 Highlander
Engine & transmission
1.6L Petrol T-GDi 7-Speed DCT AWD
2.0L Petrol MPi 6-Speed Automatic 2WD
Key Specifications for Elite plus:
19" alloy wheels with full size spare
Nappa leather appointed[P5] appointed interior
10.25" digital supervision cluster
+Hyundai SmartSenseTM as standard